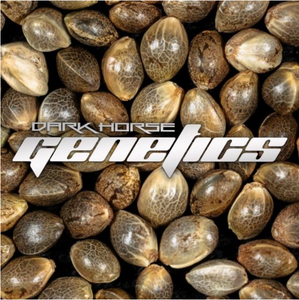 Hulkmania
Regular price £80.00 Sale
One of our newest creation's to date. We took our multiple award-winning Bruce Banner #3, andcrossed it to some of the most elite strains right now. Zkittlez, and Dosidos. The end result is whatwe call Hulkamania [(Bruce Banner #3 x (Zkittlez x Dosidos F2)] The terpene profiles coming  from this cross are some I've never seen before. It's a combination of a gassy grapefruit, mixed  with a strawberry peanut butter cookie.  
Just the smell from the flowers alone makes your mouth want to water instantly. She is incrediblyeuphoric, but slightly energetic at the same time. Very interesting visual growth, and amazinggreasy, dense flowers, and an exhilarating aroma coming from just about every phenotype we have come across. 
She should test pretty high around 24-30% THC. She will be a very heavy Indica. Bruce Banner #3 test around 28.3% THC, so most phenotypes should come out pretty higher than usual. I'dlook for the pheno that look like Dosidos, yield  like Bruce Banner #3, and smell like Zkittlez, but has a taste of all 3 combined. That's the winner you should be looking for in this cross. 
Genetics: [(Bruce Banner #3 x (Zkittlez x Dosidos F2)

 
| | |
| --- | --- |
| Brand | Dark Horse Genetics |
| Pack Size | 10 Seeds Per Pack |
| Indoor / Outdoor | Indoor / Outdoor |
| Flowering Time | 8-9 Weeks |
| Lineage | Bruce Banner #3 x (Zkittlez x Dosidos F2) |
| Yield | High |
| Seed Type | Regular |