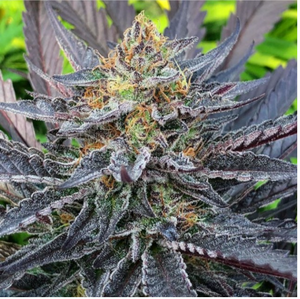 Lemon Drop Cookies
Regular price £70.00 Sale
We selected a phenomenally flavorful and resinous Cookies & Cream phenotype bred by ExoticGenetics, from seeds we hunted thought to make this masterpiece. Lemon Drop Cookies has a Vanilla buttercream frosting and cookie dough smell on the flower buds, but when grind it up, ithas a wild berry cake, and creamy sharp lemonade smell. Some phenotypes even have somecoffee terpenes coming though in the aroma and flavor.  
This strain should be left to growers if a moderate skill level. The phenotypes I would be lookingfor in this would be the short internode spacing, dense purple cookie buds that smell like frostedlemon cake. 
THC percentage is around 22-28% THC. It is a hybrid, but leans more towards the Indica spectrum. Yield is above average for a cookie cross. She will also grow noticeably faster than most cookie crosses as well. 
Product Features

 

Genetics: 

[(Cookies & Cream (Lemon Skunk x Alien Kush F2)]