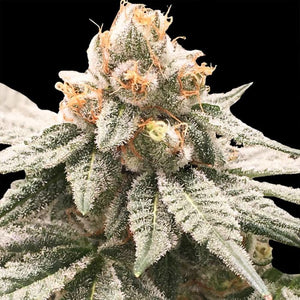 Lemon Oasis - F6
Regular price £70.00 Sale
F6
Lemon Oasis Female Weed Seeds by Rare Dankness are an exciting new hybrid strain that crosses the original clone-only '2005 cut of the Lemon Skunk with the in-house creation of Rare Dankness #2.
The 2005 clone- only Lemon Skunk cut, is an unreal strain that produces a beautifully skunky lemon terpene, aroma and flavour profile. Rare Dankness has crossed it with their heavy potency Rare Dankness #2 OG which created a unique lemon terp profile, translating perfectly from smell to taste.
After successful rounds of testing, the strain has been S1'd to be available in the female weed seed form. The lemon aroma is extremely lemon-forward on the inhale with a light kush terp on the exhale. Thanks to the large, highly dense flowers that pack on heavy resin content, the bag appeal is out of this world and will stun even the most discerning of growers/ smokers. The Lemon Oasis by Rare Dankness is perfect for legal extraction artists as the loud terpene profile suits perfectly for Sugar or Diamonds and Sauce BHO varieties. The overall yield is medium to high.
Rare Dankness is an exceptional cannabis genetic company, conceived back in 2010 after numerous years of dedicating themselves to Cannabis. Through their ever-growing network of friends in the cultivation industry, Rare Dankness has secured only the most coveted cannabis genetics.
Pack Size - 6 Seeds Per Pack
Indoor / Outdoor - Indoor / Outdoor
Flowering Time - 8-10 Weeks
Genetics - Hybrid
Lineage - '05 Lemon Skunk (Clone Only) x Rare Dankness #2
Yield - Medium
Seed Type - Feminised